South Australia's spectacular Flinders Ranges National Park lures tens of thousands of visitors every year with most coming to visit Wilpena Pound and the deep rocky gorges that the park is renowned for.
However an easily overlooked geological feature just outside the park on the road between Wilpena and Blinman is a rocky ridge line known as the Great wall of China due to its resemblance to the original.
How to get to the Great Wall Of China, Flinders Ranges
Driving out from Wilpena, turn left towards Blinman and drive 48.7km along the road until you reach the turnoff to the Great Wall on your right. There is no sign on the Blinman road but there is one at the entrance to the Great Wall track.
Once you turn onto the track you'll see the Great Wall of China in front of you about 2km away and the track will tack you right to the base on the northern end.
The track continues past the ridge but ends at a locked gate another kilometre or so further on.
I climbed the northern end to get the shots for this post which is about 20 minutes hike from the track.
If you stay to photograph the wall at sunset, take it easy driving back at dusk because the National Park is teeming with kangaroos who are most active around sunset and early evening.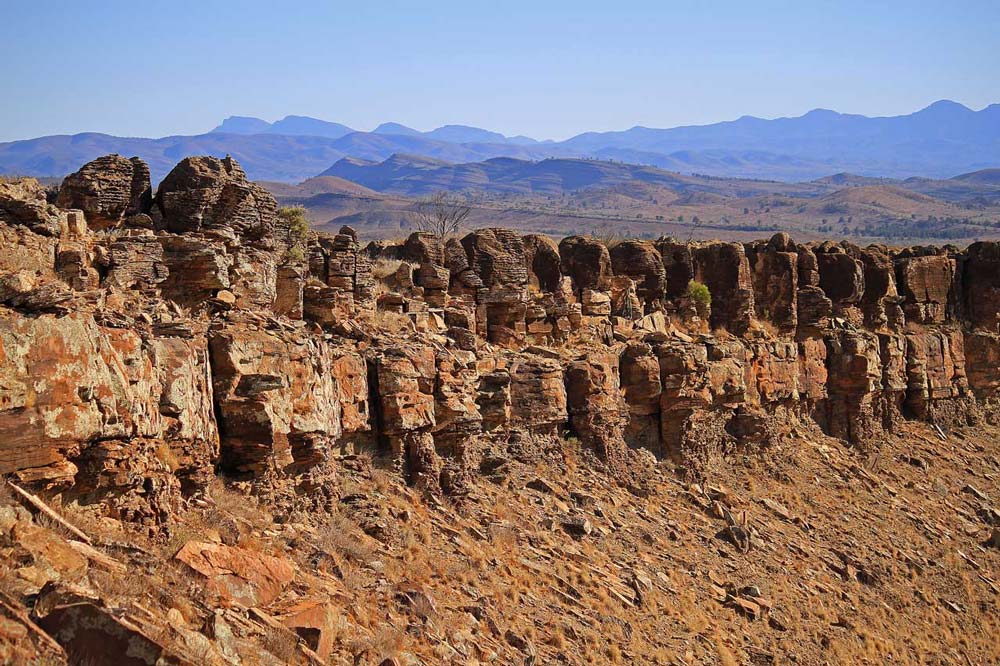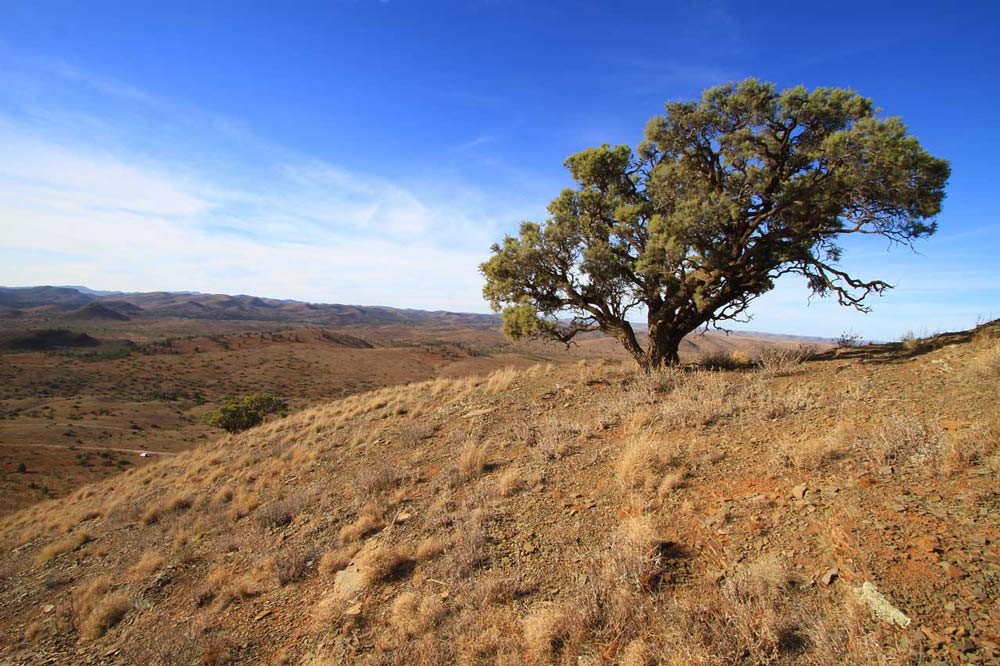 Where to find the Great Wall of China, Flinders Ranges