There is little doubt that Sydney is one of the world's top travel locations. The capital of New South Wales clocked up over 15 million visitors in 2018, and it seems that this number is on the rise.
While most of us Australians might be blind to the charms of Sydney, if you take the time to visit the city at night, it could open your eyes to the fact that Sydney is a beautiful and fun-loving place. So here's a quick look at five top things to try out at night in Sydney.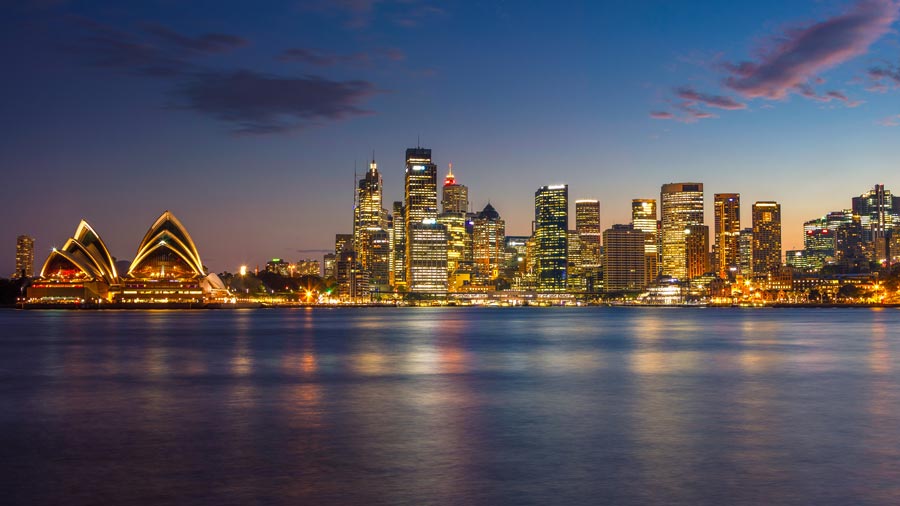 Experience the fun of night-time cricket
All of us Aussies love cricket, but most people are too busy to watch a match during the daytime. Thankfully more and more cricket matches now take place in the evening, and this allows the perfect opportunity to argue about LBW decisions while enjoying a few after-work drinks under the Southern Cross.
This summer sees the T20 matches coming to the famous Sydney Cricket Ground that's sure to be packed with 46,000 cricket fans. Even if you don't understand the complexities of the game, there's plenty of fun when betting live on the action. You can find some great cricket bets and streamings on current events available on the Sportsbet app, just a click away. So, when Steve Smith smashes yet another six next time, the experience will make it all the more rewarding.
Take a Sydney night cruise tour
While there's plenty of fun to be had in walking around Sydney, we'd definitely recommend taking one of the night cruise tours. These can make you past all of the iconic sites like the Sydney Opera House in style, and you can even get a celebratory drink for the ride.
As Sydney Harbour is one of the world's most famous harbours, there's plenty of choices in terms of boat operators. But Captain Cook offers some excellent dinner cruise packages that make sure that you stay fully fuelled while marvelling at the magnificent Sydney skyline.
Stroll across Sydney Harbour Bridge
Once you've finished your cruise, then it might be an idea to walk off your dinner by strolling across the famous Sydney Harbour Bridge. You can start this trip by finding the pedestrian access point in the Rocks district and then walk the 1,149 metres across this magnificent landmark.
You can walk across the Sydney Harbour Bridge at any time of day or night, and it's completely free of charge. Night-time walks are the best as there's less in the way of noisy traffic, and you'll get to appreciate the beautiful harbour lights undisturbed.
Hit the beach
Sydney isn't just about the vibrant city life as it is also home to well over 100 fantastic beaches. Heading to iconic places like Bondi Beach at night-time might not help you top up your sun-tan, but you'll find lots of fun cafes and restaurants dotted about here.
If you're not up for making your beach barbecue, then be sure to take the time to go to cosy hangouts like Bill's and experience some of the authentic no-nonsense local cuisines. Yes, it's not a good idea to take a dip in the waters at night-time, and we're not just talking about the dangers of box jellyfish in Australia.
Get some culture at The Art Gallery Of NSW
The Art Gallery of NSW can get busy in the daytimes, but the gallery often hosts late-night viewings called Art After Hours that run up to 10 pm - perfect for seeing masterpieces by Vermeer while avoiding the crowds.
These can feature exclusive talks and guided walks that can help you get a better understanding of their collection of Australian art and European Masters. And what's best is that it is entirely free.