The 'Whispering Wall' is actually a concrete dam that was constructed by more than 400 workers who lived in camp tents and rough huts on the banks of the South Para River for three years between 1899-1902. and holds back the 4515ml Barossa Reservoir. Water feeds into the reservoir from the South Para River at a rate of up to 450ml per day. The dam was the first arch dam completed in South Australia and the highest in Australia at the time and quite an achievement for a young colony.
Besides its capacity to hold water, 4515ml in fact, the dam is known as the 'Whispering Wall' due to it's incredible acoustic properties.
Being a hard and curved surface, sound from one side travels unobstructed from one side to the other so that someone whispering on one side can be clearly heard by those on the other side.
The story goes that this feature was first discovered during the construction when a group of workers were overheard complaining about their boss who was on the other side of the dam and it cost them their jobs! This may well be folk lore but it adds some colour to the dams history.
Once you've had some fun experimenting with the whispering feature of the wall, the reservoir itself is a very picturesque spot and there are toilets, grass and picnic tables making it a great place to enjoy lunch (BYO).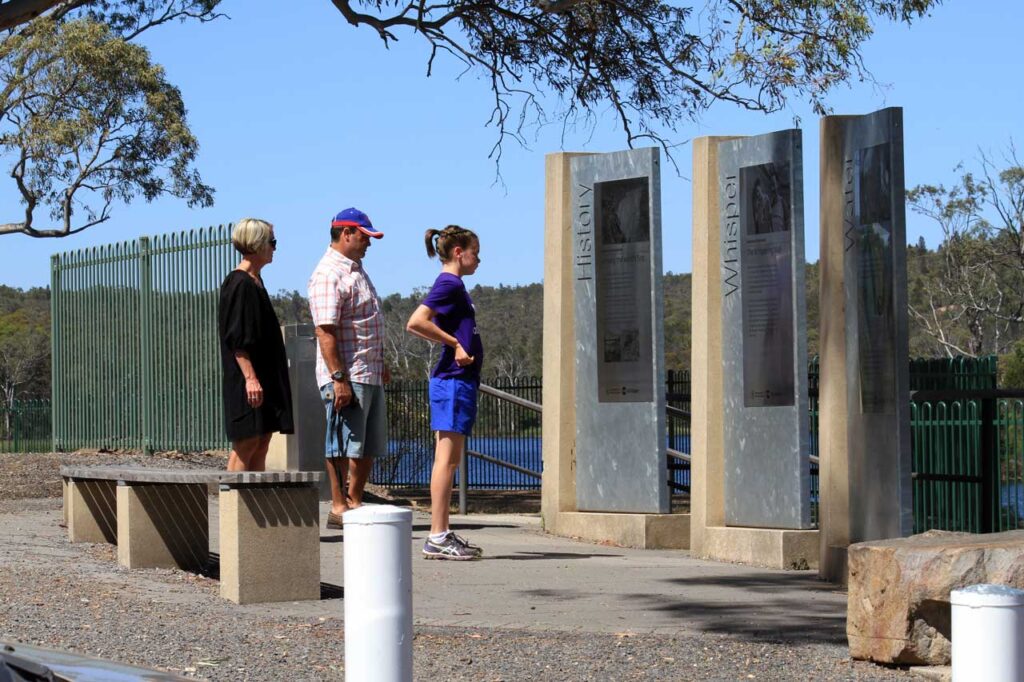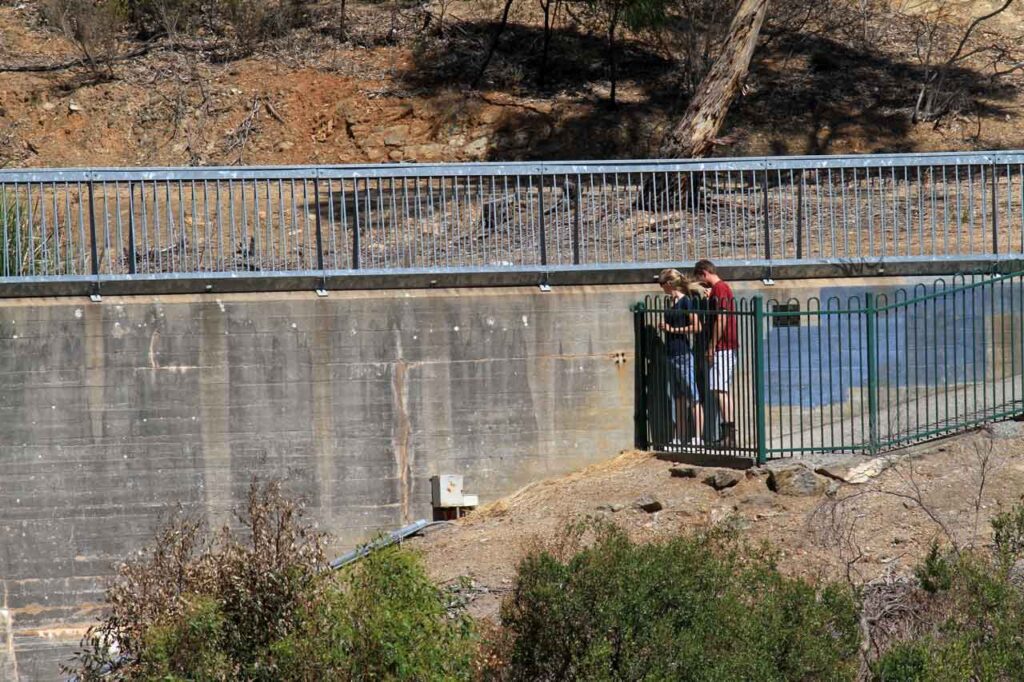 Where is the Whispering Wall?
Read More: